 28th July - 5th September
11AM to 6PM Daily
Jason Bruges Studio Presents
The Constant Gardeners
The Constant Gardeners has now closed. We extend our thanks to all partners and contributors who made this amazing installation possible. We're sorry if you were not able to experience the artwork in person, please subscribe to the Jason Bruges Studio mailing list to stay updated with upcoming projects.


Tokyo Tokyo FESTIVAL Special 13 "The Constant Gardeners" was Jason Bruges Studio's first artwork in Japan and most ambitious project to date. Spanning the realms of art, technology and sport, the vast kinetic installation combined ancient Japanese tradition with cutting-edge computing and industrial robotics.
Drawing inspiration from the Japanese Zen Garden, a team of four, giant robot arms meditatively raked an expansive gravel canvas. In a series of daily performances, these 'gardeners' worked together to create unique, evolving illustrations representing the movements of Tokyo 2020 athletes. Generated by a series of bespoke algorithms, that analysed video footage of Olympic and Paralympic events, some illustrations depict an event unfolding over time while others shine a light on one spectacular movement or sporting moment.
A meditation on tradition, craftsmanship and the evolving roles of technology, The Constant Gardeners offered visitors a peaceful space for quiet introspection in the heart of Tokyo's cultural district. The piece explores a new narrative around robots, showing this technology to be a force capable of artistic creativity and experimental action, one that is instrumental in our journey toward a happier and healthier future.

Organisers
Special Support
Gallery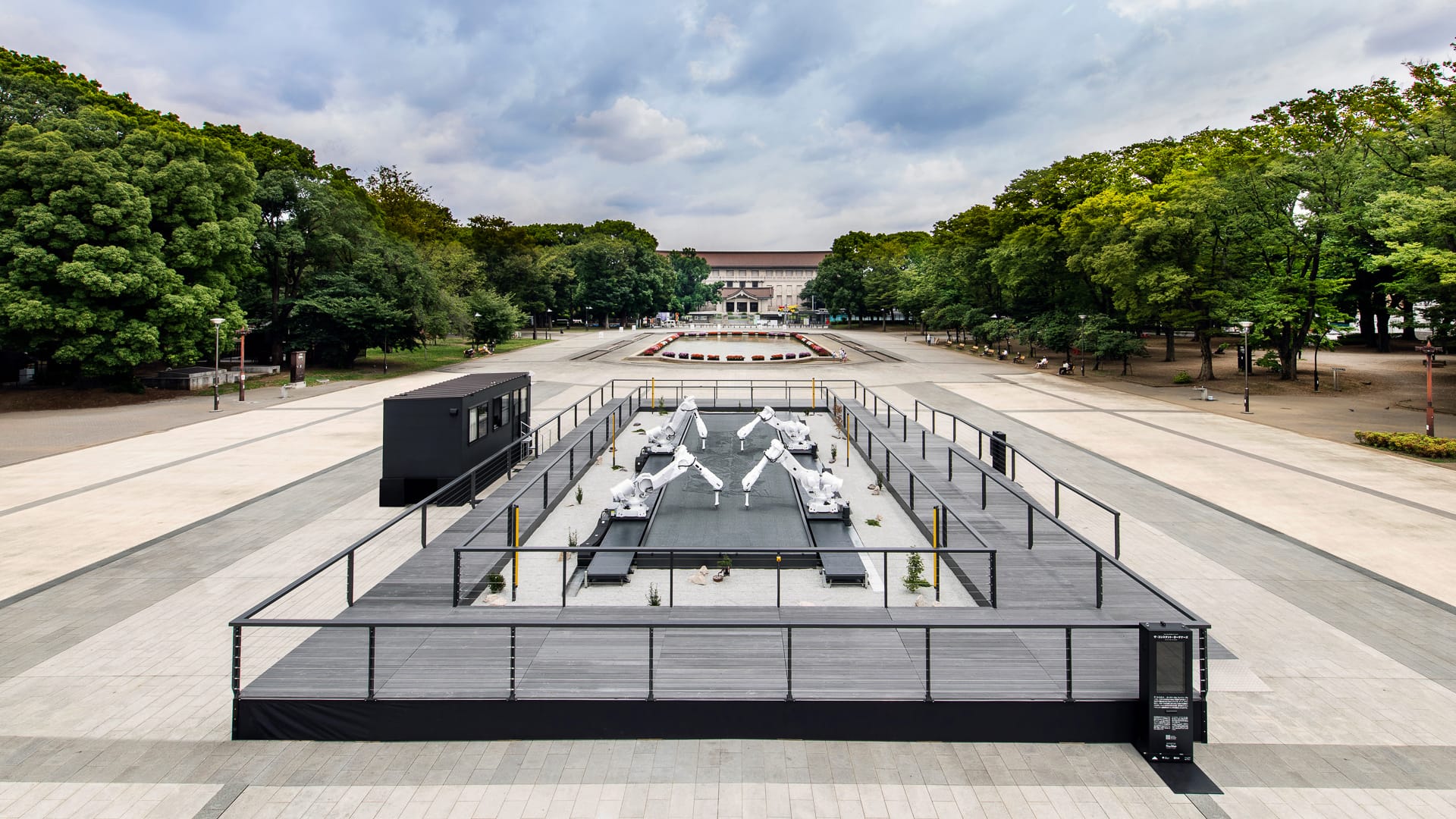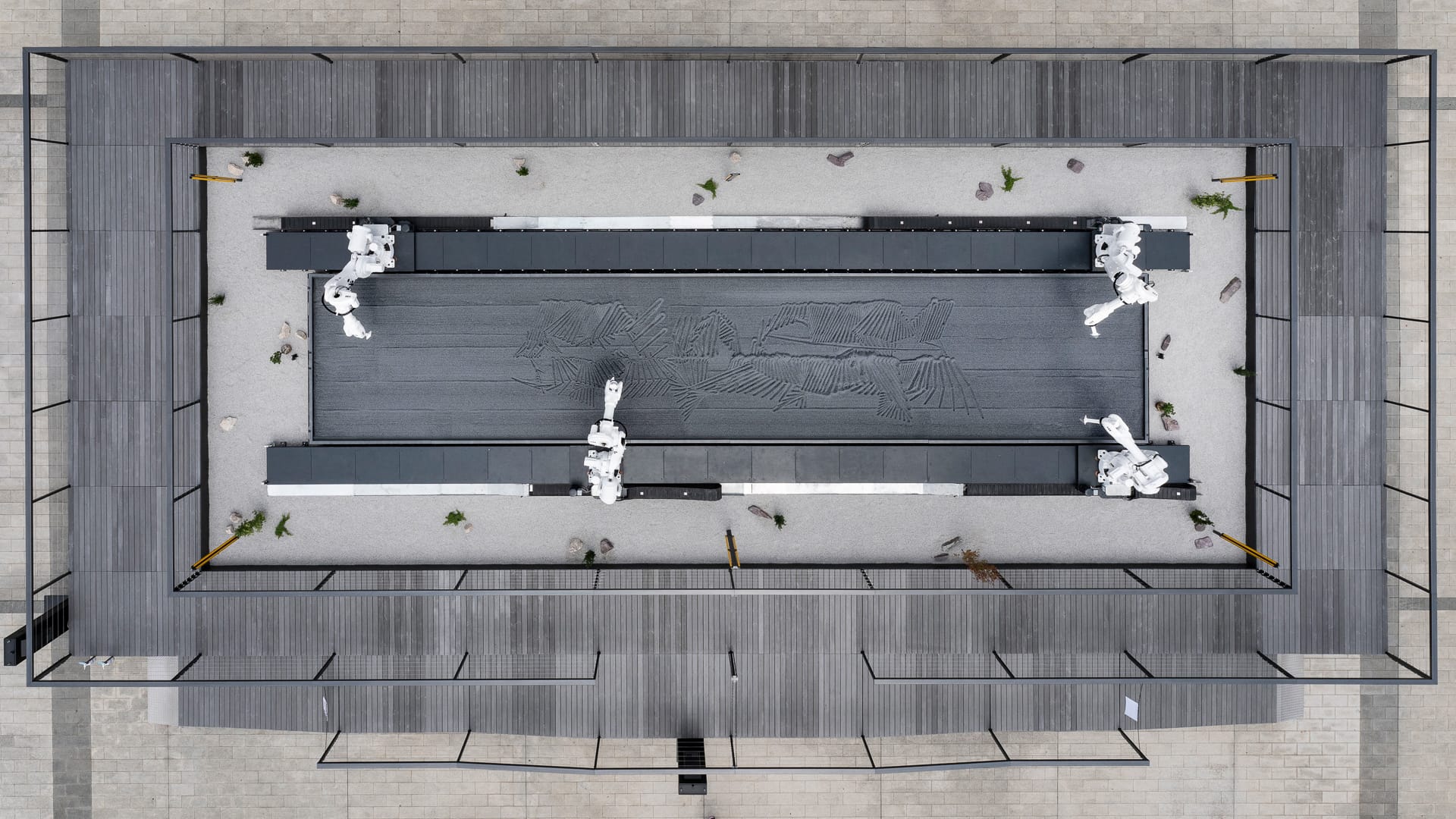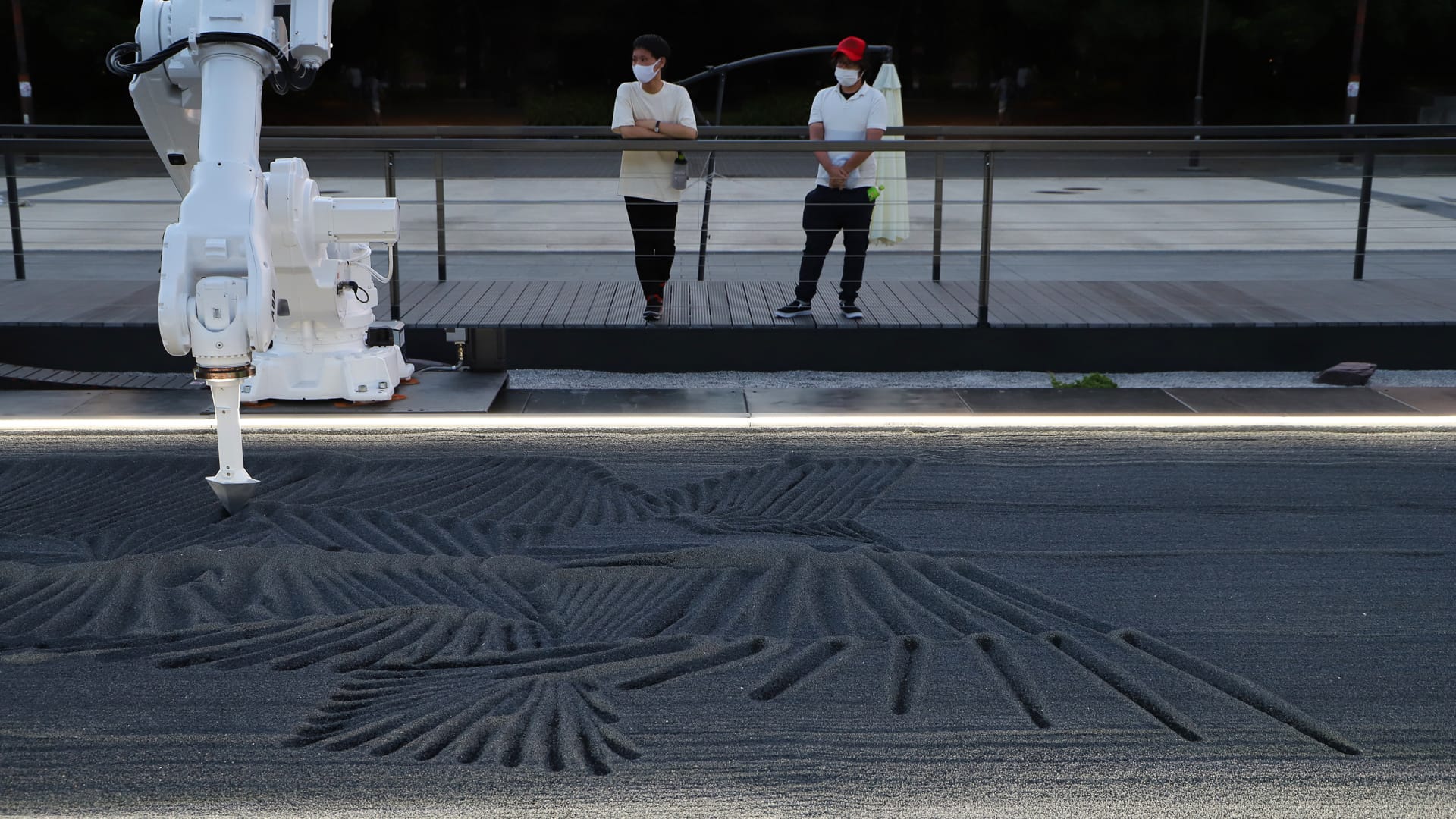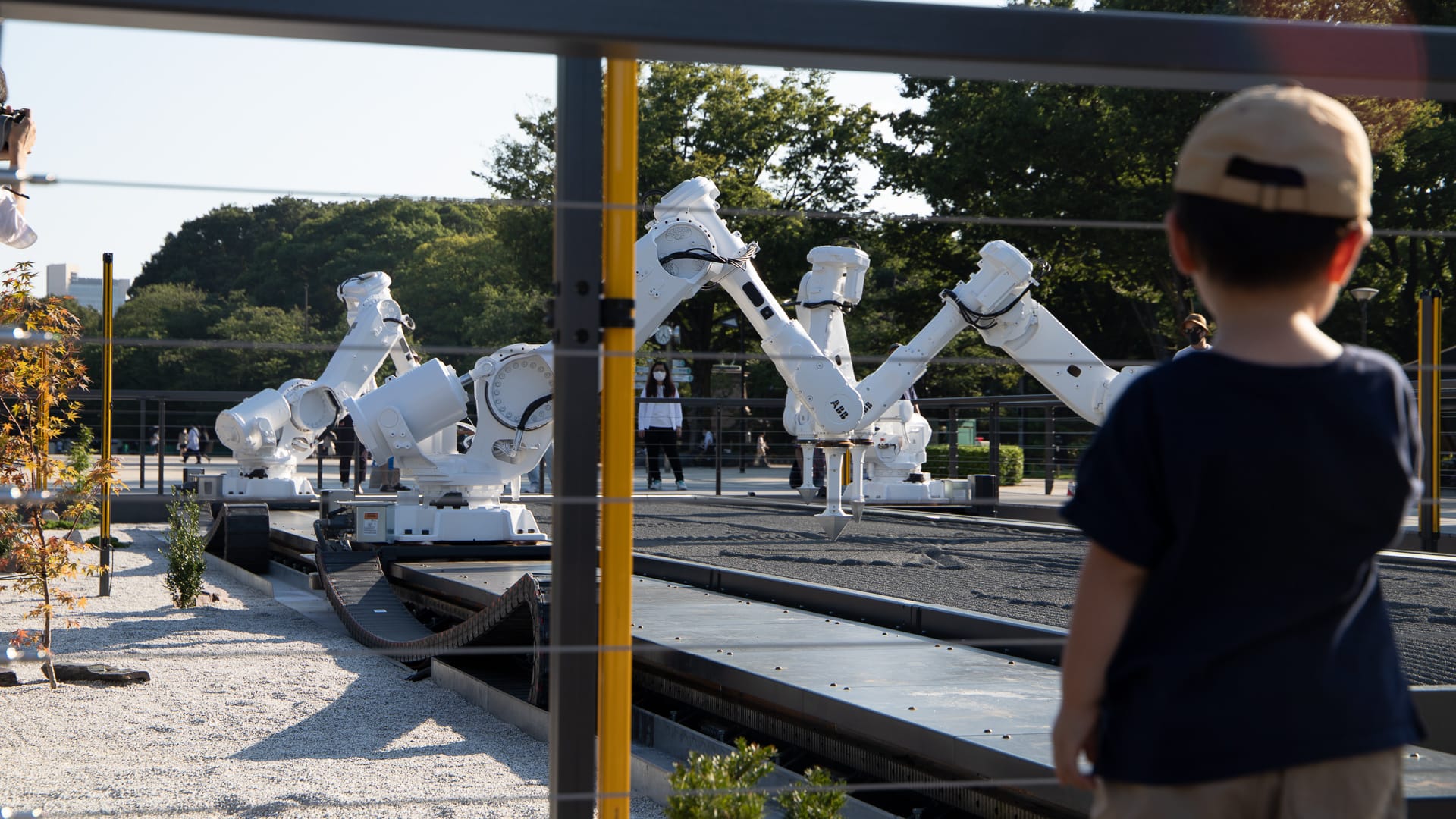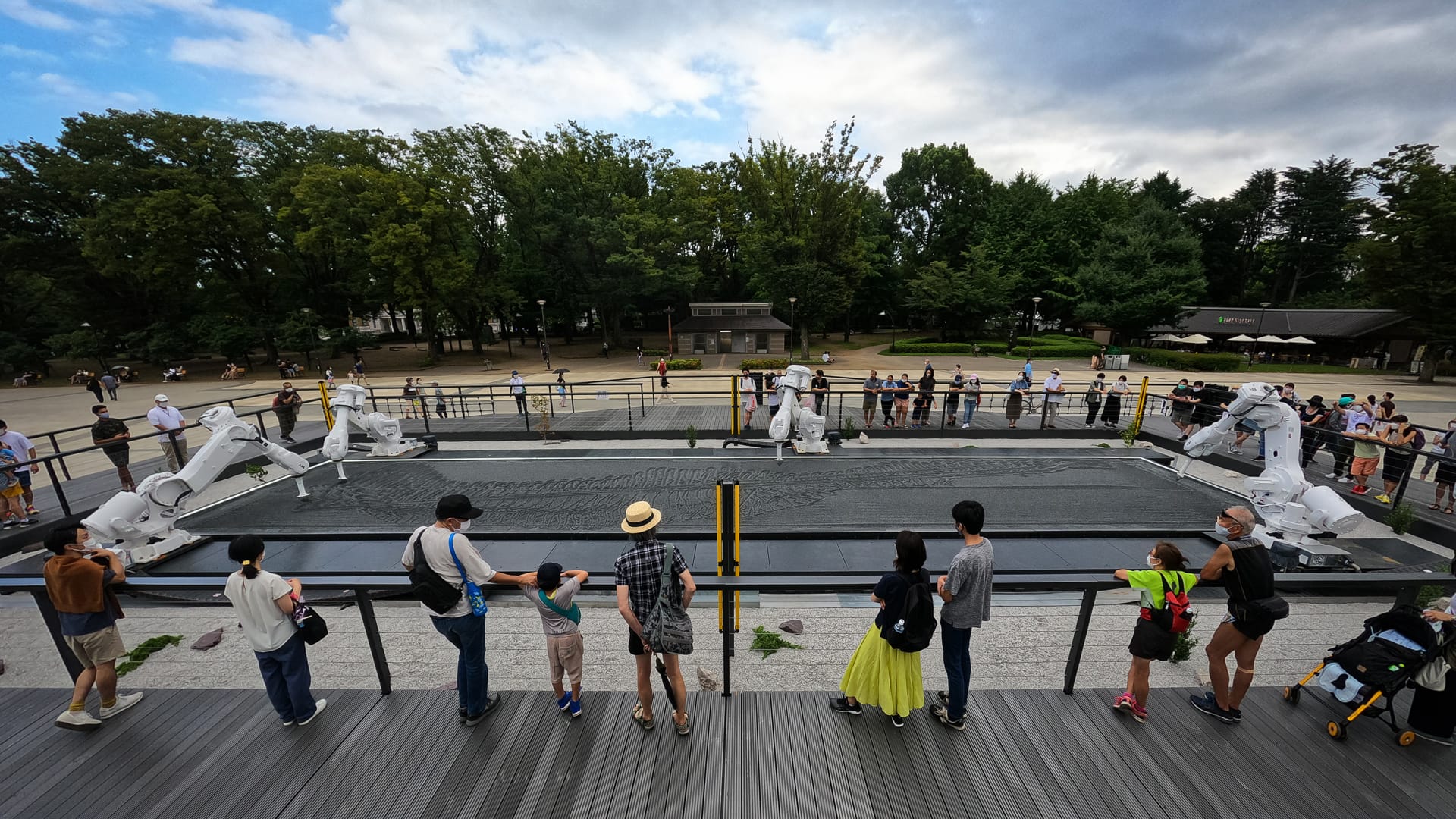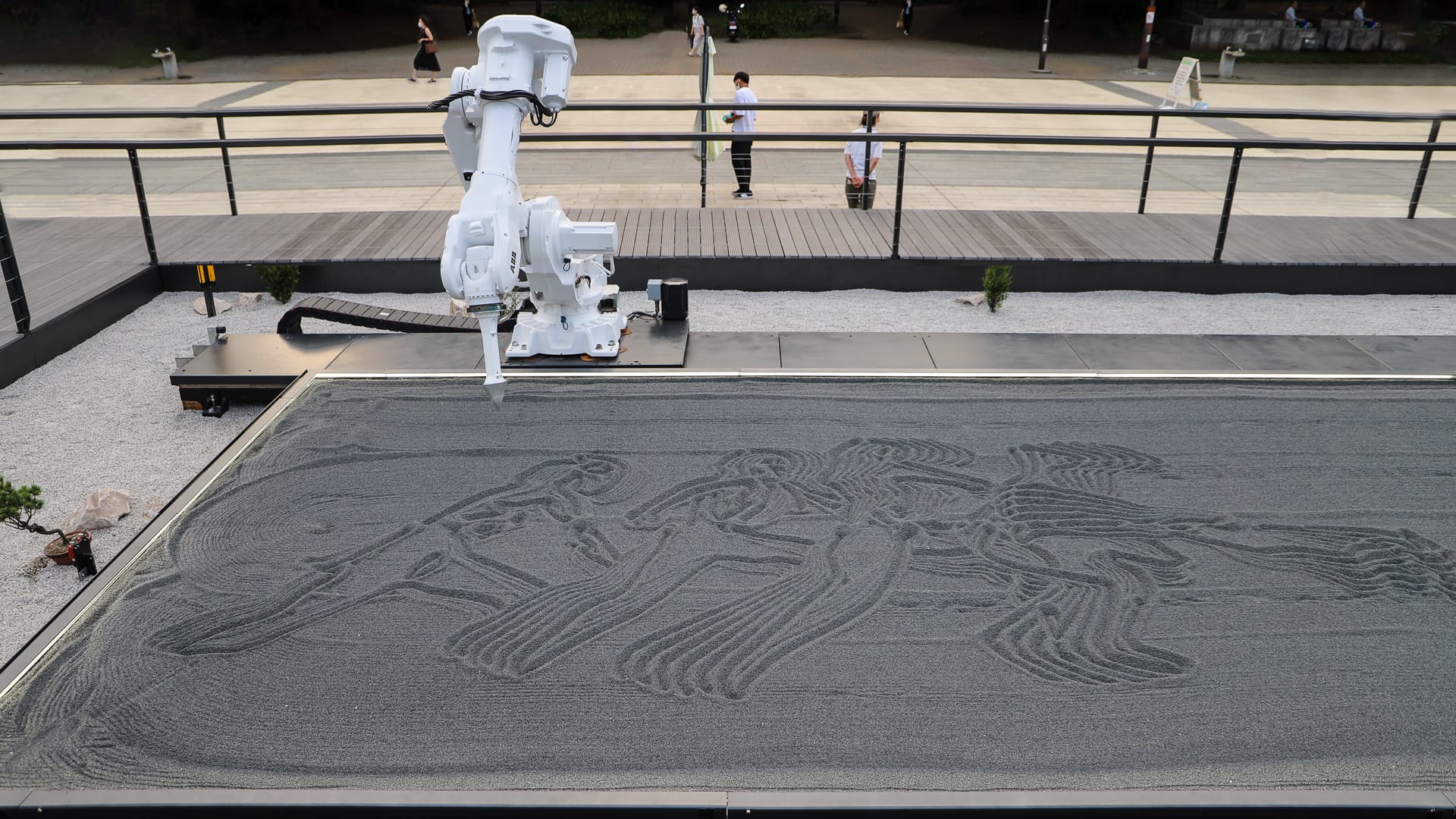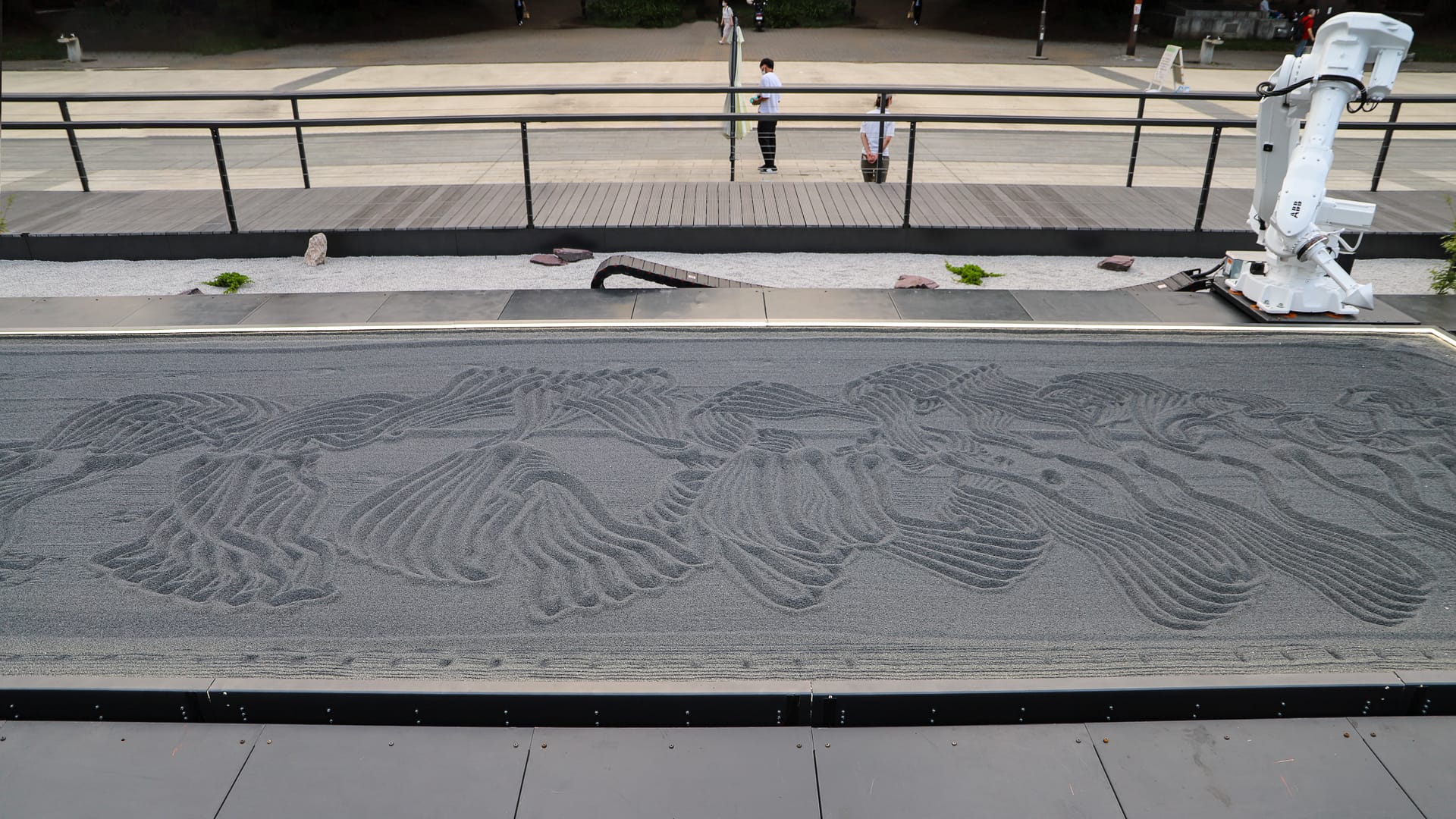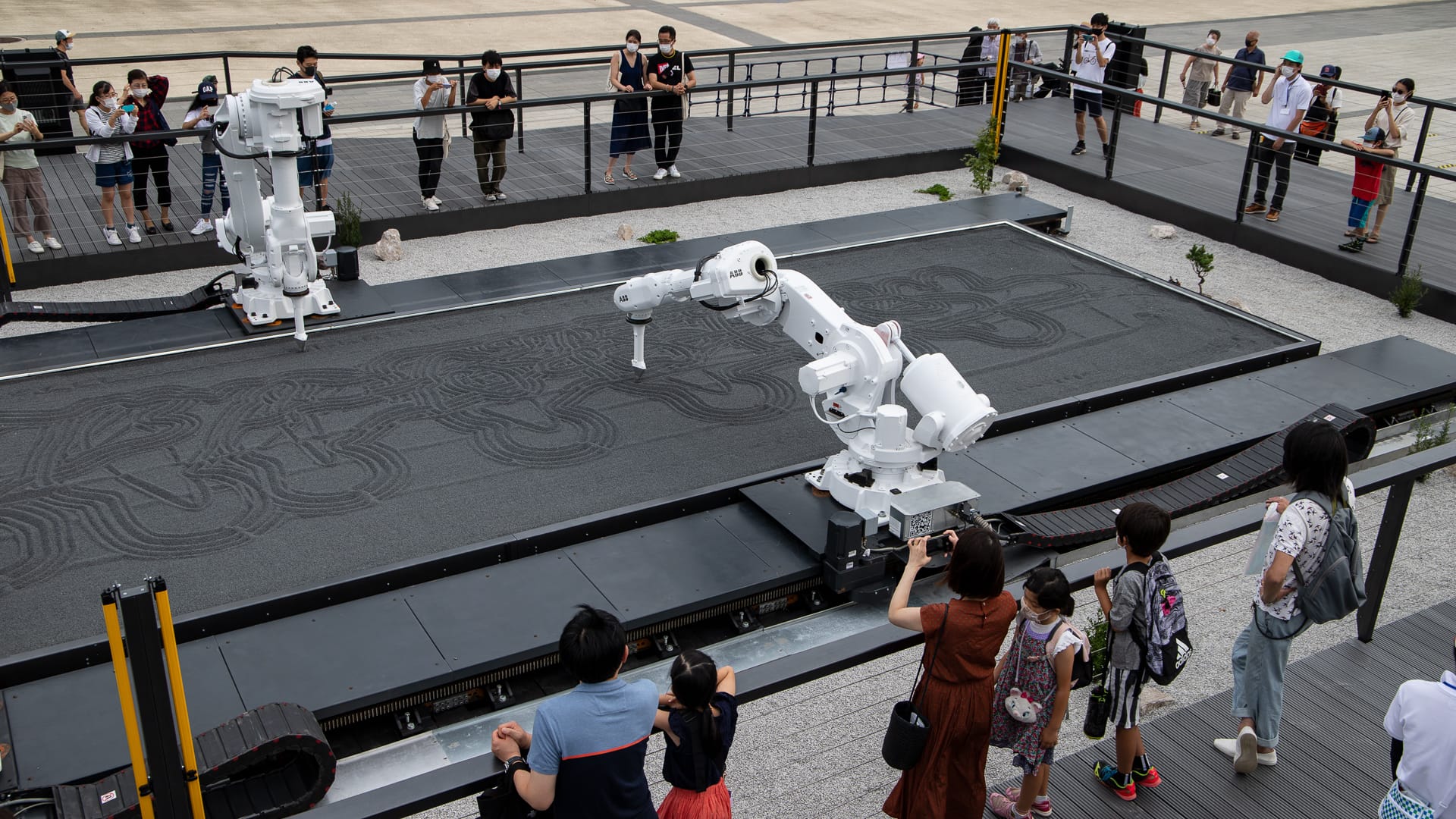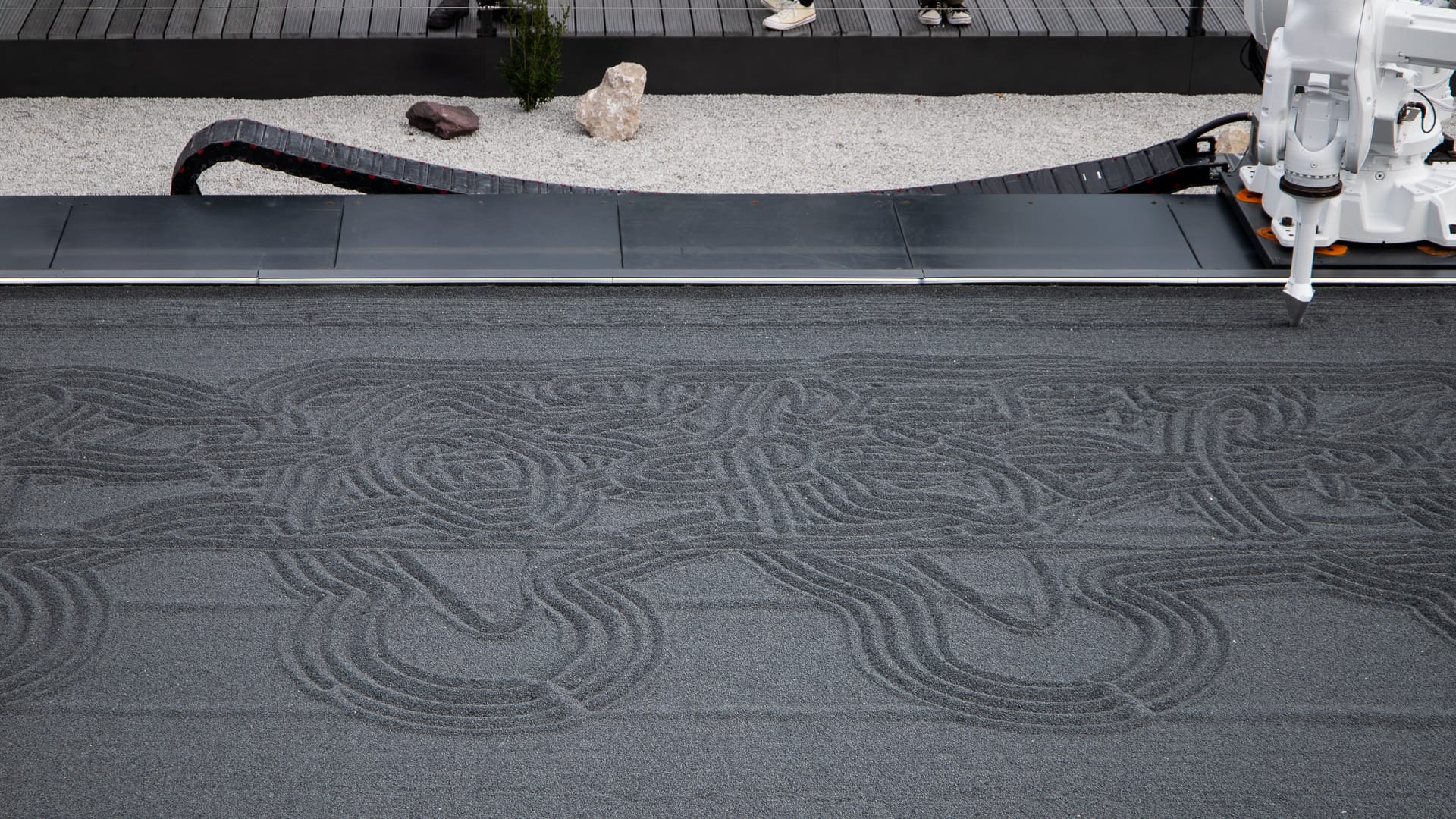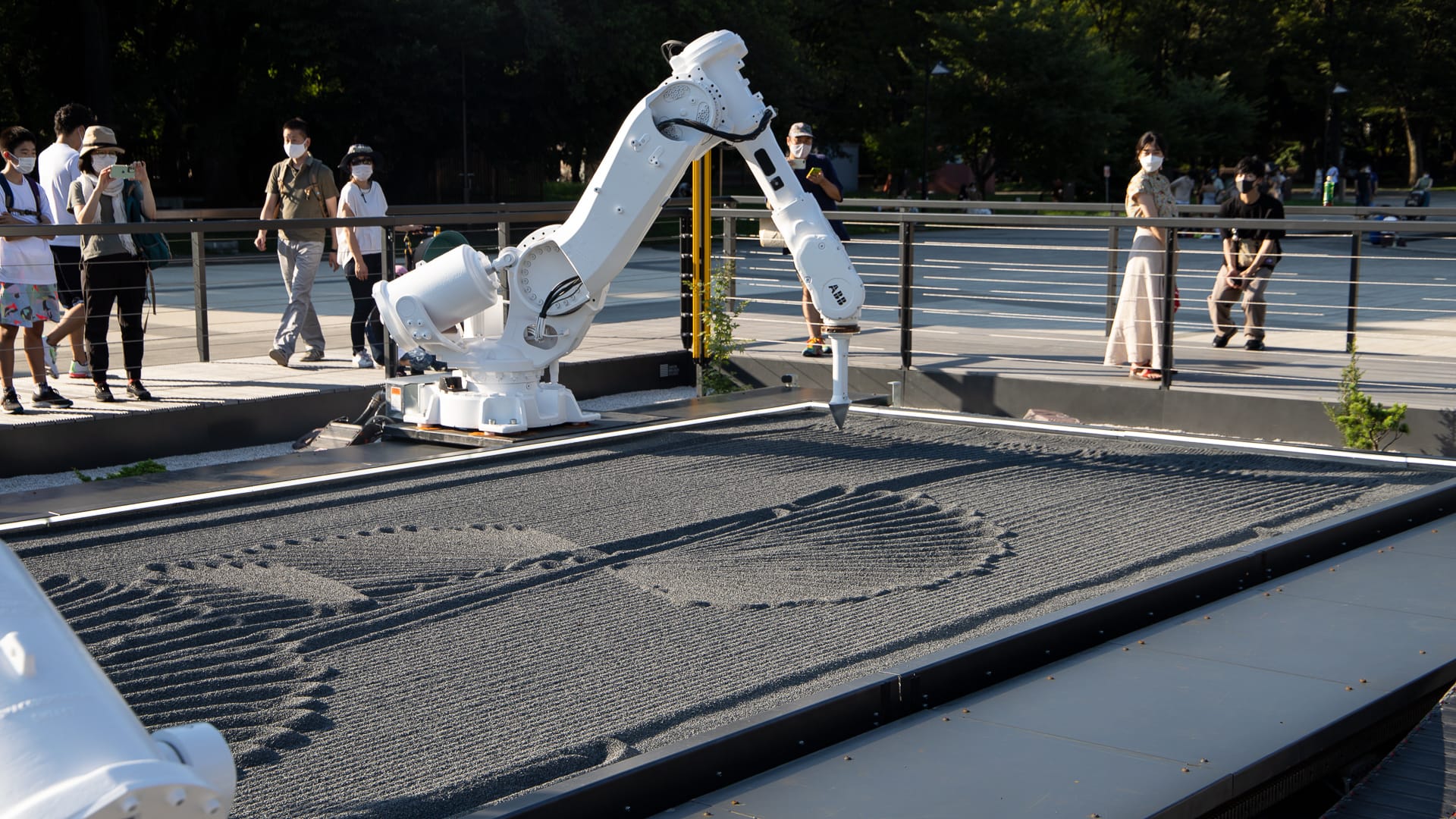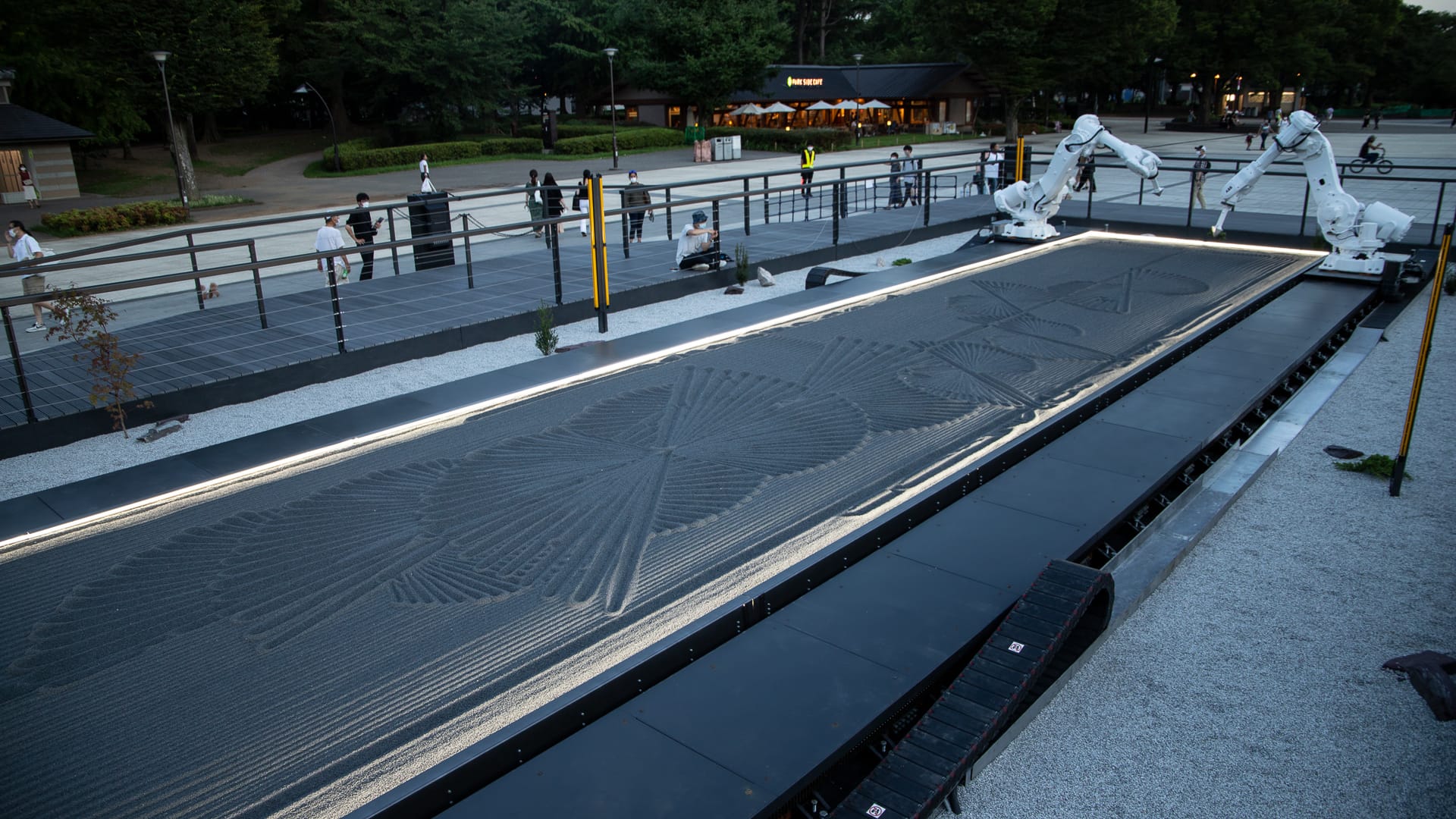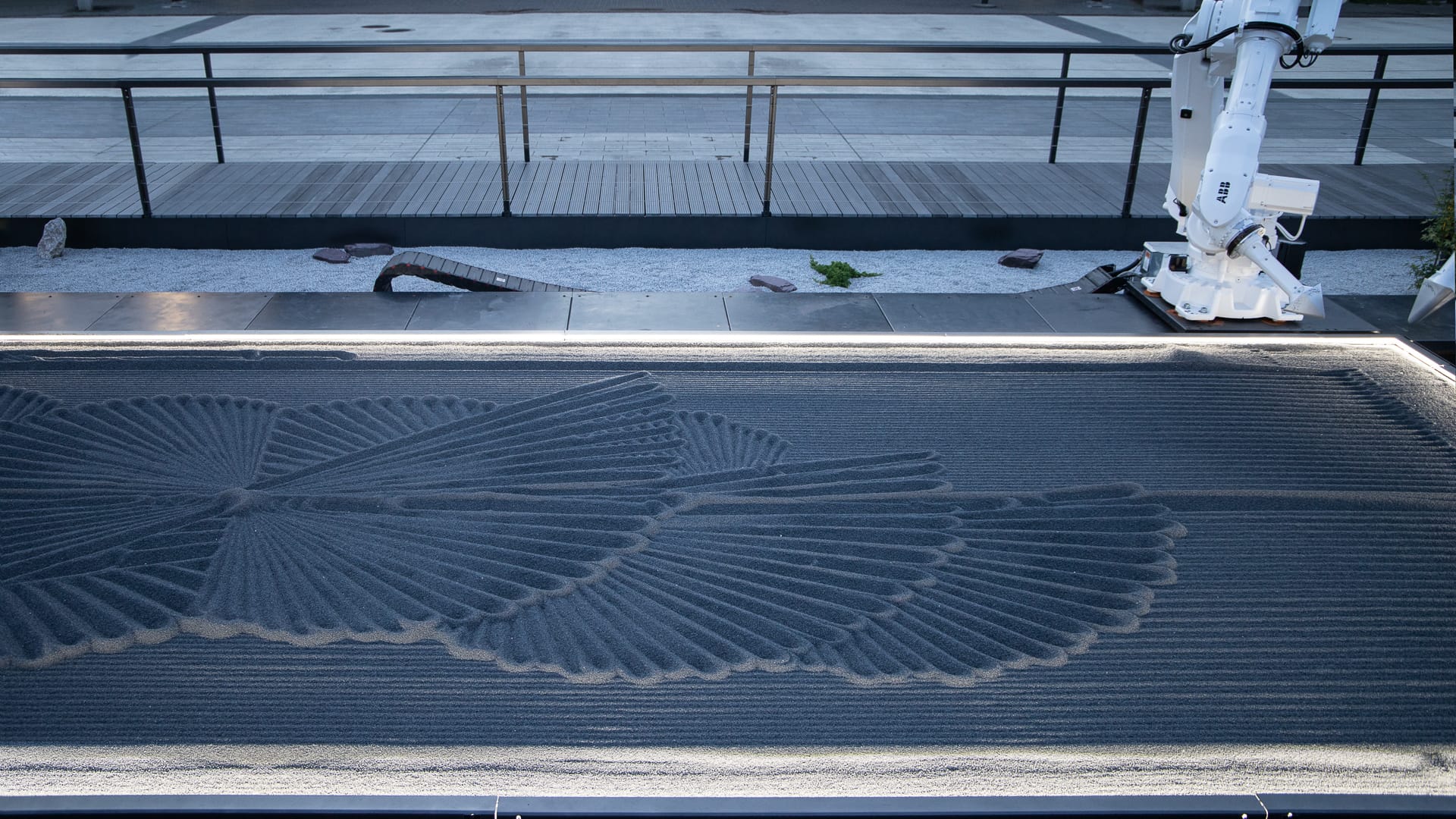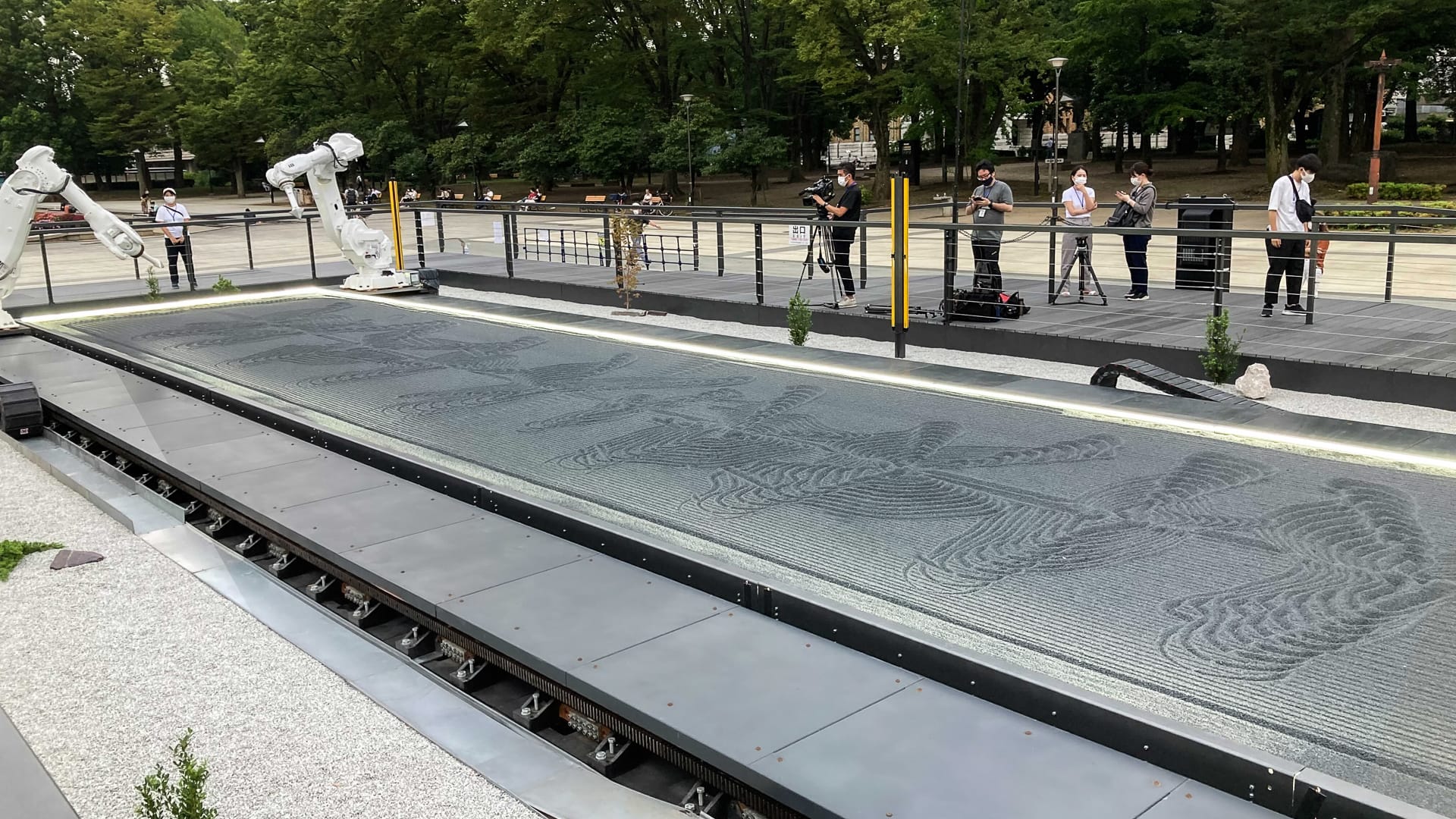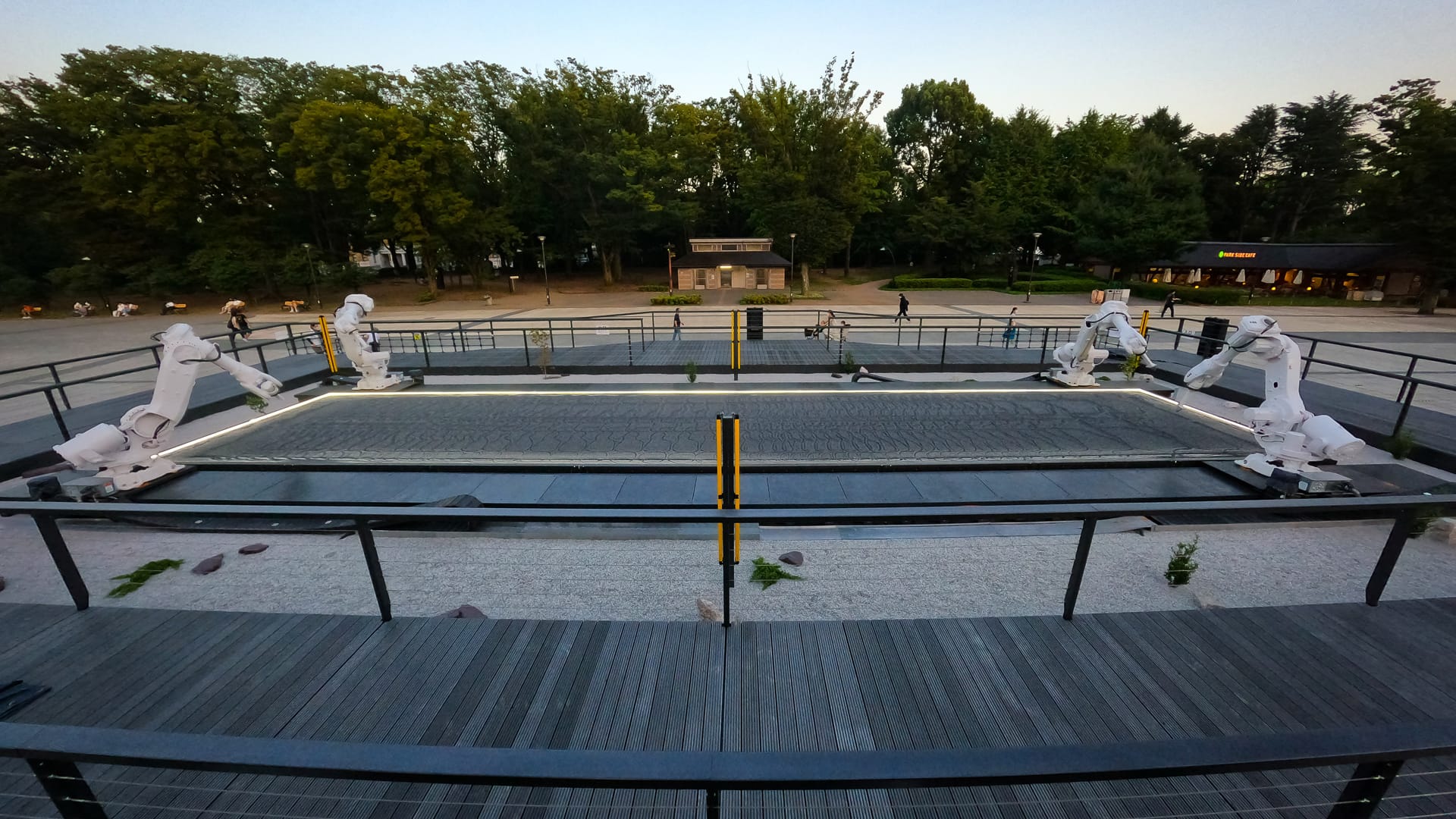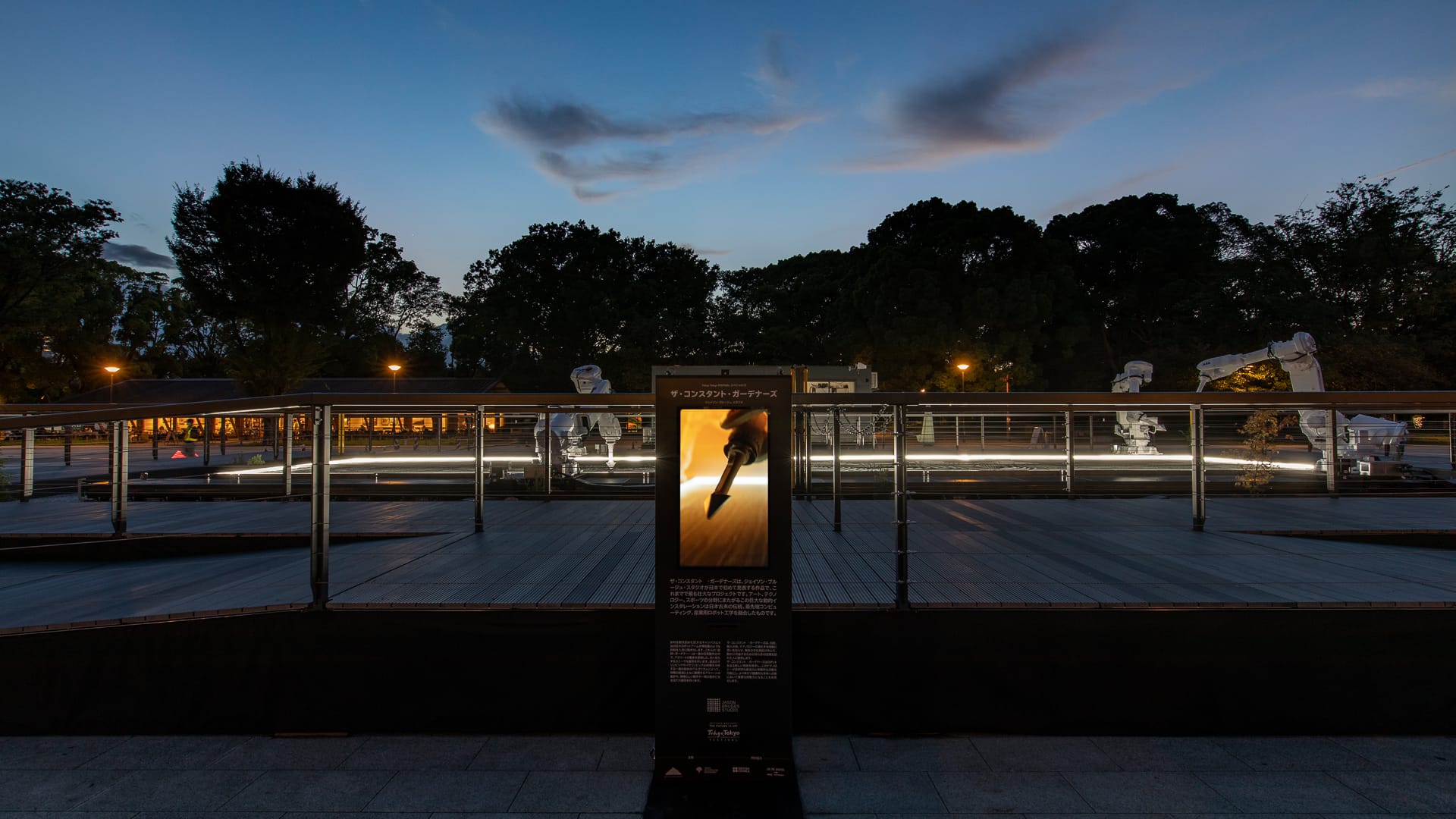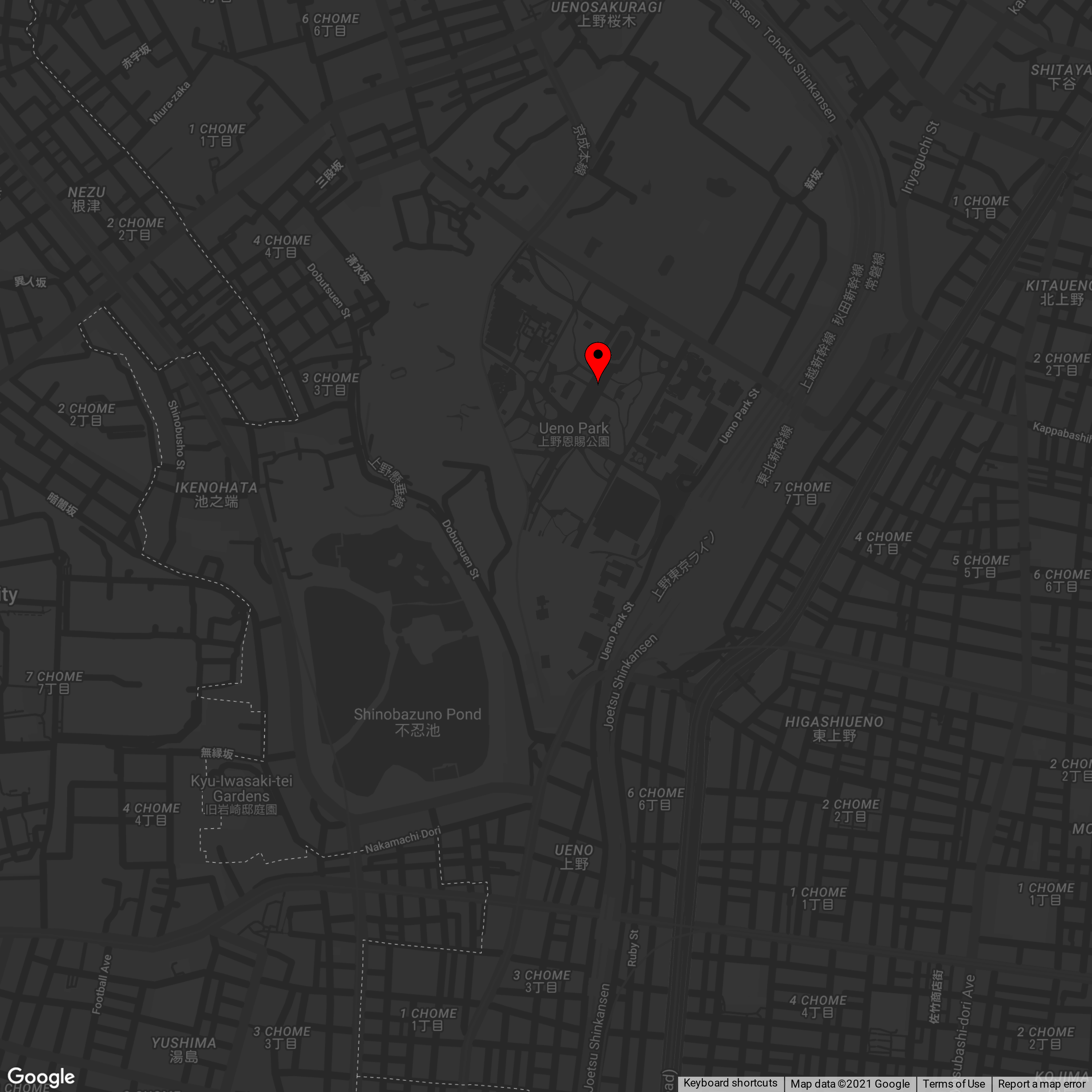 The Constant Gardeners was unveiled on 28 July 2021 in Ueno Park, Tokyo, as part of the Tokyo Tokyo FESTIVAL Special 13. The artwork was commissioned by The Tokyo Metropolitan Government and Arts Council Tokyo (Tokyo Metropolitan Foundation for History and Culture) and was delivered in partnership with the British Council as part of their UK in JAPAN bilateral season.
About Tokyo Tokyo FESTIVAL
Tokyo Tokyo FESTIVAL was an initiative that unfolded a variety of cultural programs in the run-up to the Olympic and Paralympic Games held in Tokyo, promoting its appeal as a city of arts and culture.
About Tokyo Tokyo FESTIVAL Special 13
The Tokyo Metropolitan Government and Arts Council Tokyo sought a wide range of creative and innovative ideas from the public for projects that would become the core of the cultural programs for the Tokyo Tokyo FESTIVAL. From a total of 2,436 project proposals submitted from within Japan and overseas, 13 were selected for implementation. The 13 projects are collectively named "Tokyo Tokyo FESTIVAL Special 13," and were implemented in sequence.

[Notice & Requests for the new coronavirus infectious disease countermeasures and visitors]
This performance was held implementing various COVID-19 measures to ensure maximum safety. We are grateful for the understanding and cooperation of all audience members regarding the precautionary measures. Guidance and instructions were issued as follows: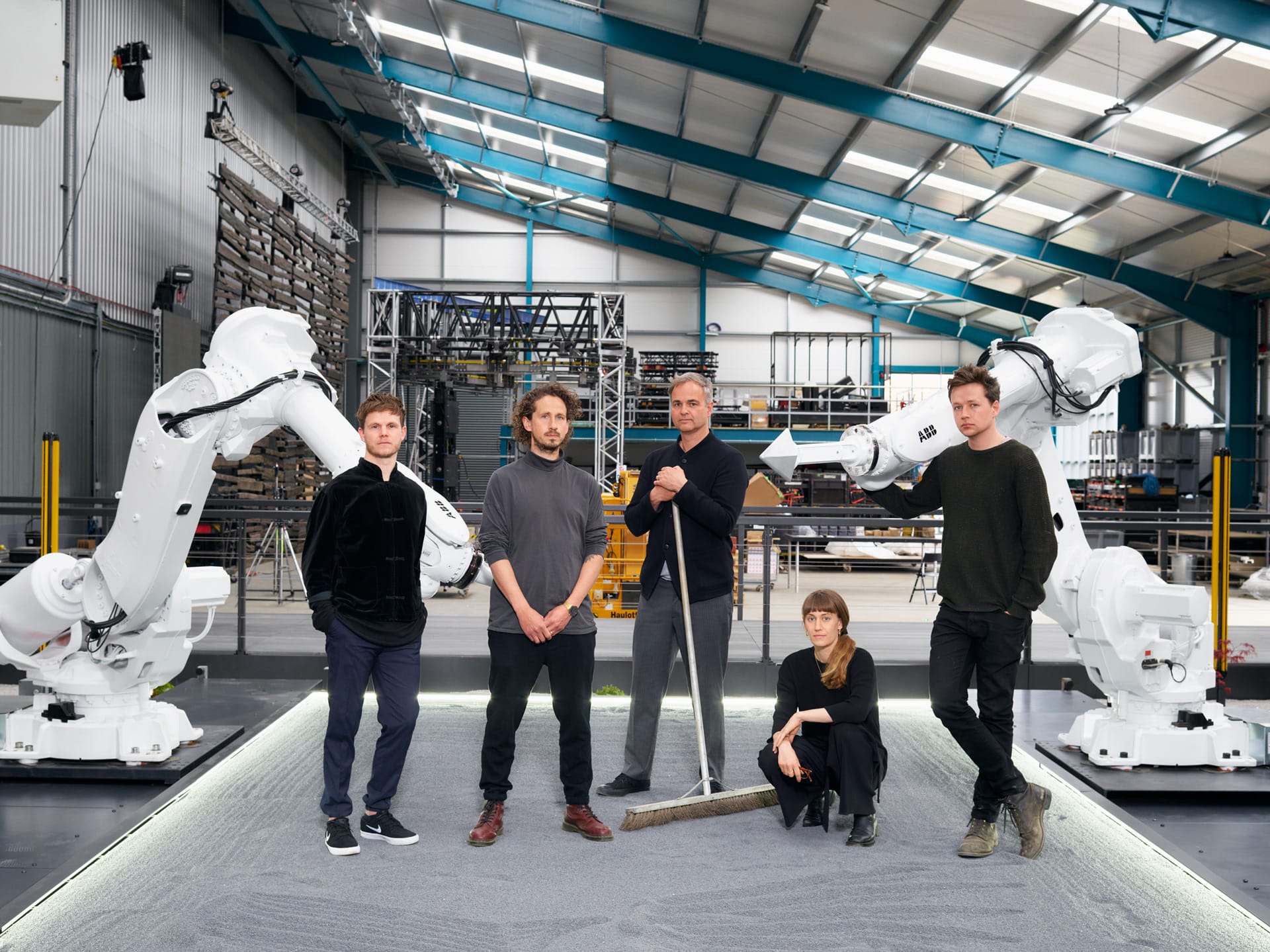 Jason Bruges Studio is a dynamic, multidisciplinary art practice based in London. Established in 2002, the Studio is internationally renowned as a pioneer of the hybrid space between art, architecture, and technology. Exploring the interrelationships between people, data, nature and technology, the team creates high-tech, site-specific artworks and dynamic, spatial experiences. Intervening in the urban environment, they produce moments of theatre that connect people with their environments and weave a sense of magic into the fabric of a place.